Hey Folks!

I've been a busy little bee and got lots of new things happening for you.

First, I have now added a gallery to my website so that I can post all of the layouts that I make with my scrap kits. I have also added a second gallery so you can view the tags that I've written tutorials for. I hope that you will visit and register. If you register you can then rate and comment on the layouts. I love hearing your thoughts! I've also left you a gift in the gallery. You can find a $2.00 store coupon to use on any kit or quick page in my store just for visiting. :) Here is the link to the gallery: http://arkinserdigitaldesigns.com/Gallery/index.php

The second big new is that I have finally gotten my new sig tag tutorial website set up! The new website is broken into categories to make navigation easier. Once you click on a category you will find previews of the tutorials so you have a quick glance at what is offered. Please overlook that I have NOT yet gotten all of the tutorials edited so the location of where you can purchase the tubes used is not up to date on some of the older tutorials. I will get to these as soon as I can. You can see the new tutorial website here: http://arkinserdigitaldesigns.com/tutorials.html

And the last of the news is that I have finally gotten the Quick Pages upload in my store so that you can purchase them. I will be adding to this category quickly as I want to offer at least two quick pages per kit for those of you that prefer them. The price on each quick page is just $1 and there are a few bundle packs available. You can view the quick pages here: http://arkinserdigitaldesigns.com/store/index.php?main_page=index&cPath=13

And now for some new goodies tonight along with a freebie!
Flutter Days
Join the fluttery days of summer with this kit in soft blue, purples, and greens. Kit contains birds, butterflies, dragonflies, flowered elements, flowered borders, flower pots, bird houses, a variety of flowers, paper hearts, backgrounds, and much more. Great kit for summer, spring, or romance.
The Quick Pages
And here is a freebie for you:
You can snag the frame cluster here.





I hope you will take some time and visit all the new features that are available and please leave me some feedback!

Have a great weekend!


My personal store!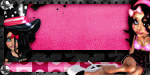 My Scrapping Blog



My Signature Tag Tutorial Blog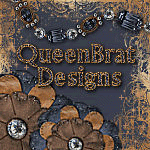 My Website



Use the code: STMMMS64124



There was but one perfect man.....I'm just FORGIVEN!