A bundle of 10 PSP Scripts with a Graduation theme:
-Certificate of Diploma Script
-Diploma Script
-Grad Group Script
-Grad Key Chain Script
-Graduate Boy Script
-Graduate Girl Script
-Graduation Cap Script
-Graduation Gown Script
-Graduation Tassel Script
-Toby Teddy Grad Bear Script
Each script makes a full size product suitable for Scrapper size kits.
All final products are 300dpi.
Commercial Use is allowed.
Tested in PSP 9-13.
For more details on each script, please read the individual product info.
Bundle Priced at only $12.50!!!!! This product is valued at $40 if purchased separately!
Available in all stores where my PSP Scripts are sold!

My personal store!
My Scrapping Blog

My Signature Tag Tutorial Blog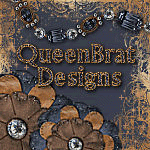 My Website

Use the code: STMMMS64124