I have released 'Bunny Trail' just in time for your Easter scrap photos and signature tags. Pretty little bunnies fill this Easter kit done in soft pastels. There are 5 bunny couples, 5 bunny heads, 5 bunny eggs, and 5 egg-shaped bunnies in each of the 5 colors of this kit. There are also bunny frames, egg frames, Easter eggs, an Easter Egg tree, and lots of bows, ribbons, buttons, and much more. A great kit for those Easter layouts and tags.

This kit is available in all of my stores where kits are sold at sale prices! And if you make a $1.50 purchase from my personal store you can get the tagger size version for FREE!

I've also included a FREE frame cluster sample today that can be snagged on my blog. Hope you enjoy it!





Kit includes:

22 Papers
5 Curved Borders
5 Bunny Track Borders
15 Bows
5 Bunny Boys
5 Bunny Girls
5 Bunny Eggs
5 Bunny Heads
5 Bunny Tracks
5 Butterflies
5 Buttons
5 Eggcellent Bunnies
6 Easter Eggs
15 Flowers
5 Bunny Frames
5 Egg Frames
2 Bunny Light Strands
2 Dotted Egg Strands
2 Word Art
1 Chocolate Bunny Basket
1 Easter Chick
1 Egg Hot Rod
1 Egg Tree
1 White Bunny Basket
15 Ribbons
5 Ric Rac





And here is today's freebie. Enjoy!!!




Cluster is approximately 2400x2400px and 300dpi.
Personal Use Only!



Grab yours HERE.





My personal store!












My Scrapping Blog



My Signature Tag Tutorial Blog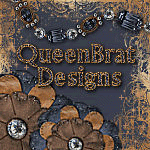 My Website



Use the code: STMMMS64124



There was but one perfect man.....I'm just FORGIVEN!