Deck the halls in Red, White, and Blue with this American Christmas kit. This kit features all of your favorite Christmas items in the colors and pattern of the flag of the United States. Includes a wide variety of rich velvet and glitter papers and elements.
This is the perfect kit for those of you with loved ones in the military or true patriots at heart.




Kit includes:
18 Papers
10 Bows
4 Poinsettias
12 Frames
4 Gifts
4 Letters w/envelopes
3 Light strands
1 Angel
1 Black Boot
1 Candle Arrangement
1 Candy Cane
1 Candy Cane Group
1 Dog Tags
2 Christmas Cards
1 Envelope
1 Santa Hat
1 Glitter Flag
1 Ornament Hook
1 Ornament Border
1 Pine Border
1 Santa
1 Snowman
1 Uncle Sam Bear
1 Uncle Sam Hat
1 Flag on Pole
4 Star Ornaments
6 Round Ornaments
4 Heart Paper Clips
10 Ribbons
4 Sequin Strings
4 Sequin Splashes
4 Loose Sequins
4 Beaded Velvet Stars
4 Barb Wire Stars
4 Stockings
4 Glitter Trees
1 Green Tree
1 White Tree





Here is a little freebie for you from the "An American Christmas" kit...




Frame Cluster measures: 2771x2518px and is 300dpi.
Personal Use Only!


You can snag yours here.





My personal store!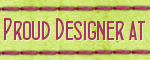 My Scrapping Blog



My Signature Tag Tutorial Blog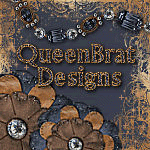 My Website



Use the code: STMMMS64124



There was but one perfect man.....I'm just FORGIVEN!