Christmas Bliss combines the romance of the Victorian era with the elegance of Christmas for a beautiful kit in shades of purple. A sure to please with for those that love lace, velvet, sparkle, and old fashion charm.

Kit is on sale now in all of my stores where scrap kits are sold.
It is available in tagger and scrapper size.



Kit includes:
12 papers
5 Borders
10 Bows
4 Bow Wraps
6 Poinsettias
3 Roses
2 Holly
6 Frames
4 Gifts
1 Gift Pile
3 Lace Fans
1 Angel
1 Bells
2 Wreaths
1 Candy Canes
1 Christmas Tree
2 Ropes
2 Gift Tags
2 Candle Arrangements
1 Fireplace
1 Christmas Card with Envelope
2 Staples
2 Twinkle Light Strands
1 Horn
1 Santa
1 Star Ornament
2 Angel Ornaments
3 Heart Ornaments
2 Lace Ornaments
1 Ornament Branch
4 Ribbon Trees
1 Print Ruffle
3 Sparkle Ribbons
4 Velvet Ribbons
3 Heart Ribbons
4 Ric Rac
4 Stockings







And here is a little freebie for you...






Frame is 2430x2710px and 300dpi. Personal use only!

You can grab yours here.






And remember that my Black Friday sale ends at midnight tonight!
Lots of great items at great prices!!!!


My personal store!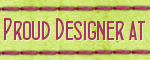 My Scrapping Blog



My Signature Tag Tutorial Blog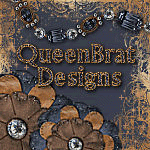 My Website



Use the code: STMMMS64124



There was but one perfect man.....I'm just FORGIVEN!