Une super mega vente pour les 6 mois de vie de la boutique Digi-shoppe !!!! du 1er Août jusqu'au 10 août...
Tous les produits ( sauf les services) sont à 0.60$ ou à 60% selon les designers...
et des surprise entre le 1er et le 7 août... Ne manquez pas ça
A super mega sale for 6 months of life of the Digi-shop shoppe!!

from 1 August until 10 August ... All products (excluding services) is $ 0.60 or 60% according to the designers ...

and surprises between 1 and August 7 ... Do not miss it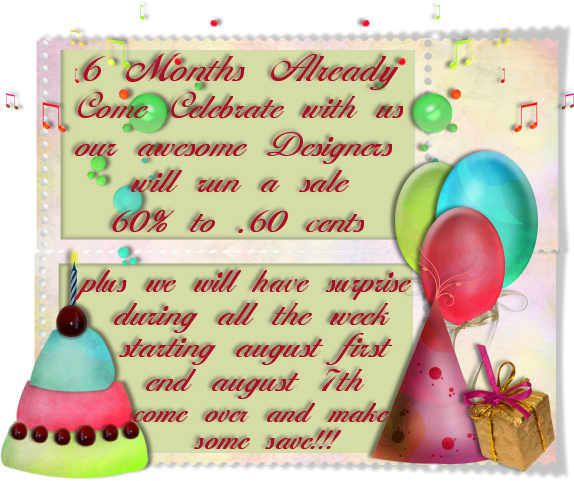 ...